For everything I might say or write, I came here to address the room.  Space is subdivided on nothing more than suggestion.  I make myself re-imagine the raw, clean, outer and deep space, by itself, with one wayward electrical cord.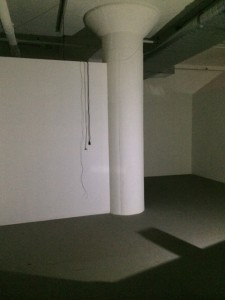 I can still feel the path the viewers walked in the last configuration, tamped into the cement floor, leaving a vague aura of directionality in the perfect empty. I feel now that I am sitting in its way, and like so, am pointed to the very feature I must forget.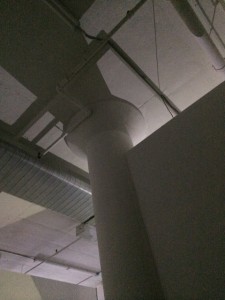 I task myself to sit in here and breathe, into the corners and the walls, in the unused overhead, I'll roll my scaffold here and there, exploring the shapes of the temporary chambers it creates along with the walls and columns, until I see the space again.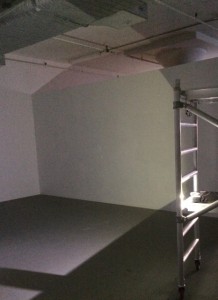 .      .     .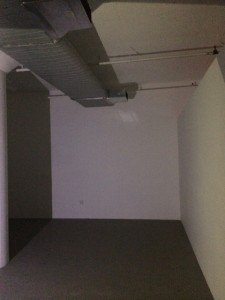 (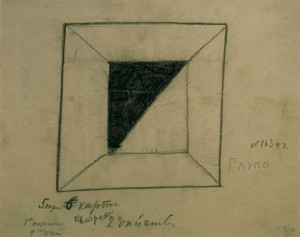 )
not unlike Malevich's 1912 drawn design for a  backdrop.  a picture of the sun as seen through a window of the alternate dimension Victory Over the Sun space.  (he didn't have confidence in it, but it was eventually produced.  не глупо.)
I am inventing the very first aspects, how will I hold the optic in space while I sculpt the light of it? well? where did I put my microfiber cleaning cloths? "it's always right in front of yooooooooooooooou" and I look to the Opticks book propped open on the work table, and remember, there is no practice rehearsal piece.  just like the soul of a creature won't slip inside its effigy.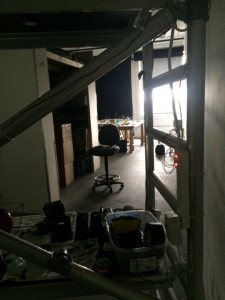 I let it walk me slowly in, first the apron, which I put on gingerly like doing someone else's job for a day.
I start the work, make the first contact it has with space, tie the first wires and optic into space.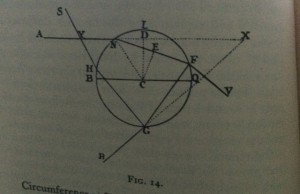 other sides of coins and unwritten pages equally detailed, for darkness. for contrast. 'every picture has its shadow, and it has some source of light'  The mind has to be capable of contrast, elst it could only show a blank, without even a blinking curser.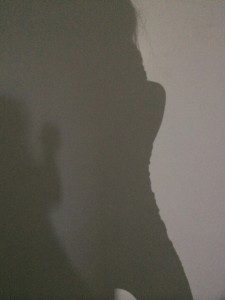 They float to the surface of my liquifying memory of the day, "Come and gitcher love, bodhisattva, whole lotta love."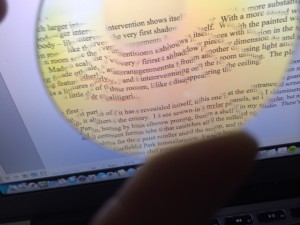 I dig my grip in like the creaking climb of the roller coaster, my eyes shut tight, nearing, maybenothingchanges maybenothingchanges I am chanting to myself
Even as I write, I can see two-way through some of the layers. In case I miss the point, as is my habit, I will be reminded again and again in a consistent orchestra of messages, from what others say in conversation, to radio karma and fortune cookies, to the contents of the book page, and signage,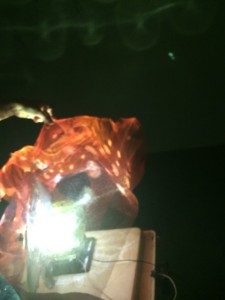 3 of 3 words. Seven of seven. The unapprehendable present.