I wish for days and months of empty squares in the calendar, to clutter clear, to get through all the papers, like tangled window blinds, in stretches like I'll maybe never see again. I ease into it. I don't tell the page.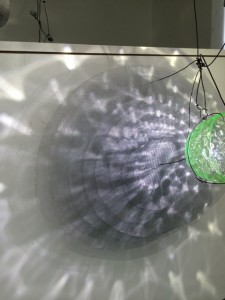 The work asserts itself anyway, it shows itself, it names itself, first like it can't wait, better than all the other thoughts, and my marching orders arrived, as if I were well-slept, in top condition, scaffold-ready. It arrives anyway,  almost without me,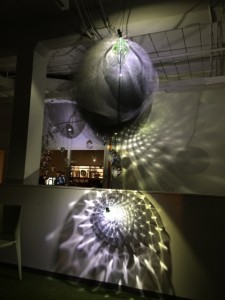 I promise I'll look clearly at the calendar in the light of day, mete out my hours and my intentions in units of responsibility, the timing guessed all wrong.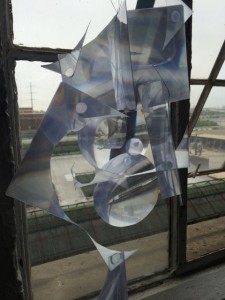 I'd open the boxes in my studio, I'd make a list of my lists, each item a little paper strip that pulls away from the page to reveal tens of additional hours of available time.
The only thing I can possibly do is make spiffy components and sculptural sketches where I'm supposed to have them, the actual work, not samples, because there are no dress rehearsals. Add lenses, make the physical units complete – as in, make art, i entertain the idea to crit two distinct levels of finish and creation with C in a few weeks. I think of time, of the squares…. of the many started projects, and the one sliver of Now.
And how I don't even have time to un-turn my back on DoIt.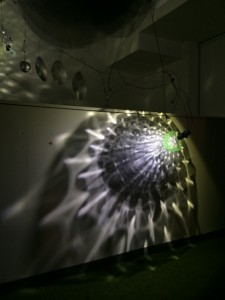 Desire… perfection obviates desire. Or satisfaction does. what do I desire to write? To make? To show? Over the desire to clear my clutter? Nothing. That's how I know what the job is.
It's a time of doing, not being, nor writing, nor seeing, but making, doing. So beezit.